Polly Lovegrove Blog

Blog home page
A chance visit to the Newtown Textile Museum - Mid Wales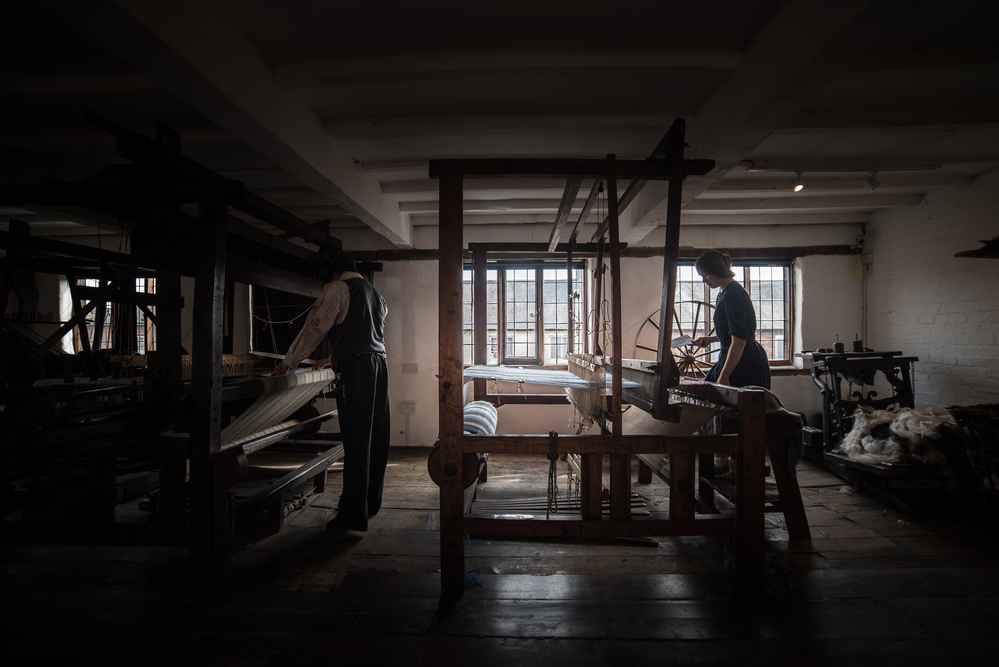 An intended quick visit to the Newtown Textile Museum last week to pick up some information leaflets, culminated in an opportunity for me to produce some exciting images.
40 years had passed since my last visit during a school trip from Newtown primary school. I was extremely impressed this time, so much so, I rushed home for my camera within the first 5 minutes. With just two more days before it closed for the winter season, I really didn't want to miss the opportunity to capture these great interiors in the Textile Museum, Commercial St, Newtown, Powys.
Upstairs some original shop fronts from the bygone streets of Y Drenewydd (Newtown)had been resurrected and the displays inside were fabulous.
The highlight had to be the "lady on the loom", textile student Francesca Wainwright from Birmingham University, who was creating something both highly skilful and beautiful on a very large and clunky, wooden loom.
A great place to visit, and a lovely warm welcome from all the volunteers and of course an absolute pleasure to photograph.