Polly Lovegrove Blog

Blog home page
A real step back in time
Interior Photography Photo shoot at Jane Beck Welsh Blankets Ty Zinc, Ceredigion.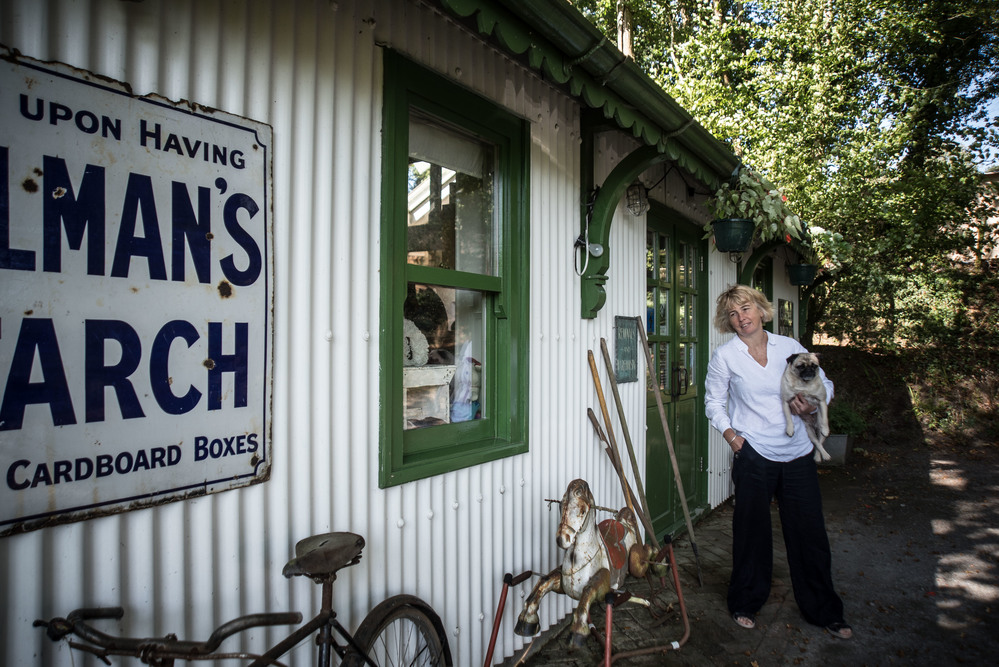 Jane Beck Blankets at Ty Zinc in the Ceredigion countryside has the largest collection of Welsh blankets in the Wales and in fact the world! Here you'll find over a 1000 Welsh blankets piled high on shelves and scattered around amongst antique collectables and tempting locally made handmade items (such as the squirrel tea cosy I came home with). I was excited, I didn't know where to look first, my head was frenzied as I glanced around the big zinc treasure chest of colours. New Welsh blankets, vintage Welsh blankets, they had it all.....I was in heaven! I set up my kit as soon as I'd finished a cup of tea and we started on run of portraits of Jane with Binky the Pug. Then I set about capturing the interiors from as many angles as possible.
I could easily have stayed all day but tore myself away after 3 hours, to visit the "World Championship Welsh Cake Competition" in Lampeter before taking the scenic route home via Tregaron & Devils Bridge, which only added to what was a perfect day.